Pembrokeshire
Steve Sutton LSWPP LBPPA
Lensfx Foto
18 Pembroke Street
Pembroke Dock
Pembrokeshire
Wales
tel:- +44 1874 63 64 29
web address:-
www.lensfx.co.uk/
blog:-
www.lensfx.co.uk/blog
Photographic services offered:
Lenseffects provides a wide range of creative image solutions for your business.
These include photography for:
ARCHITECTURE & INTERIORS - MEETINGS & EVENTS - STAFF PORTRAITS & HEADSHOTS - PRODUCT & PACK SHOTS - EDITORIAL, ADVERTISING and DESIGN.
Whether required for your website, a marketing campaign or brochures, the right images can make or break a successful marketing strategy. Lenseffects recognizes this and will work with you to fulfill your commercial photography needs.
We will collaborate with you to ensure as little disruption to your business as possible when visiting. By filling in the some details on our contact webpage you can download a current pricelist.
Subjects covered:
Corporate Portraits
Business
Conferences
Corporate
Product
Packshot
Exteriors
Architectural
Property
Location
Venue Photography
Food
Editorial
Advertising
Lifestyle
Photoshop expert
Books and publishing
Personal and leisure
DIY and Gardening
Agricultural
Farming
Trucking
Transportation
Commercial: Bluewater Homes, Charlotte Roskill Catering, Impact Press & PR, various insurance agencies and others.
Other info: Contract Photography.
How long in photography: Over 25 Years
How started: Photographic Apprenticeship 1976 - 1979
Published in: Numerous Welsh and UK Publications.
Inspired by: Horst P Horst and many others.
Favourite locations: Challenging!
Images available from: Alamy
Interests other than photography: Wildlife and Livestock and Equestrian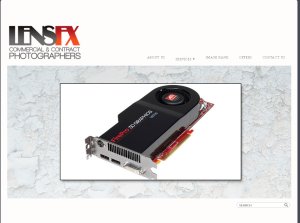 More Photographers in Wales